Cusco is the most-visited city in Peru, and we can definitely see why. The city holds precious history from Incan times, has a rich culture, boasts delicious local foods, sits in some of the country's most beautiful landscape, and much more. Machu Picchu is the most popular attraction in the area, but there are plenty of other activities to keep you busy here. So, without further ado, here are 13 things to do in Cusco and its surrounding areas during your visit.
1. Explore the Sacred Valley Ruins
The Incans left behind many architectural masterpieces other than Machu Picchu. Many of them can be found in the Sacred Valley just outside of Cusco. Take a bus from calle Puputi in Cusco to stop at Pisac, Ollantaytambo, Chinchero, and others. Don't forget your Boleto Turistico as you will need it to enter these sites. These ruins all hold their own unique history, allowing you to take a step back in time. The towns near these ruins also offer a great chance to try local foods and enjoy some time outside of the city.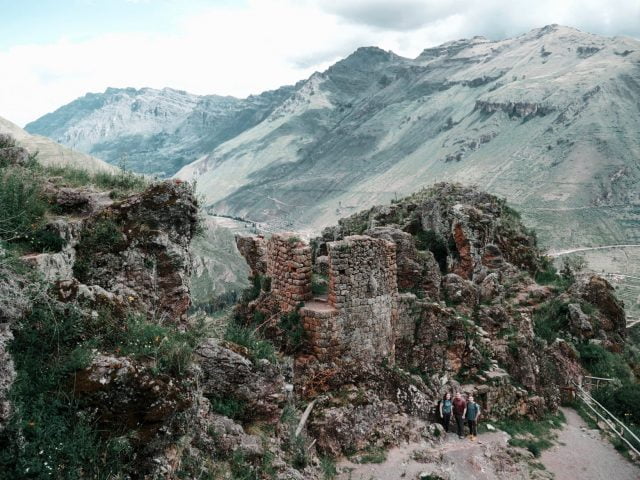 2. Visit Maras & Moray
The Salineras de Maras (salt mines) and Incan experimental agricultural site of Moray can also be found just outside of Cusco. Combining both of these sites makes for a great day trip. Take a bus from calle Pavitos in Cusco and enjoy the unique views these sites have to offer. Both Maras and Moray reflect alterations in the natural landscape that have allowed current and ancient communities to harvest crops and salt to help sustain a living.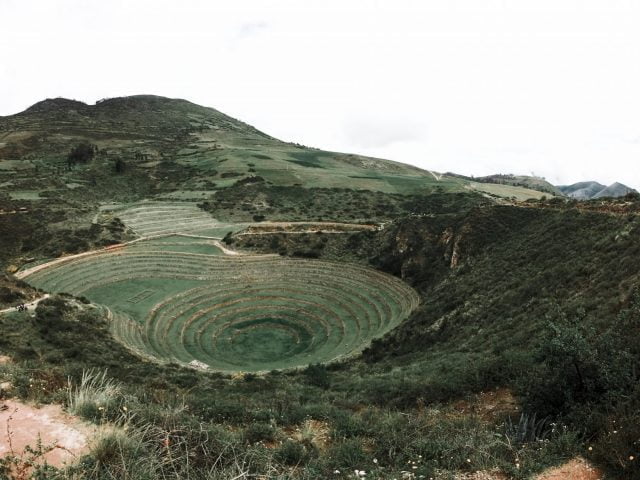 3. Try Cuy, Peru's Delicacy
When in Cusco, you will most likely eat at one or more restaurants that serve cuy. Cuy is a roasted guinea pig that has been stuffed with seasonings. Though this animal is a common pet in the western world, it is a delicacy in Peru. If looking at it makes you squeamish, you can ask staff to take the head off before serving it.
Head to Lamay, a small town in the Sacred Valley, on a combi headed to Calca and stop at Doña Gladis' to try some. You can catch a combi there from calle Puputi in Cusco. Cuy can also be found in Cusco, but it is generally double the price and often takes an hour to prepare. In Lamay, the Cuy are usually roasting when you arrive and have never been frozen like those in Cusco. We split one Cuy between four of us, which was plenty to try just a little with the potatoes and stuffed pepper served with it.
4. Expand Your Knowledge at Various Museums
Among the abundance of ruins in the Cusco area, many ancient artifacts have been recovered and placed in museums around the city. The objects left behind by the Incans aren't the only noteworthy things though. Information on pieces of Peru's rich culture, colonial history, and even intriguing art can be found in the various museums around the city. Take some time to visit the skulls that underwent trepanation at Qorikancha, see pieces of ceremonial pottery at the Regional History Museum, and view beautiful art at the Contemporary Art Museum.
5. Become a Chocolate Connoisseur
If you have a sweet tooth, taking a class at the Choco Museo is one of the great things to do in Cusco. During the class, you will learn how to make chocolate, explore how the Incans used chocolate, and have the opportunity to try various chocolate beverages. At the end of the class, you will get to make your very own tray of chocolates with a variety of toppings, including sea salt, coconut, coffee beans, cacao nibs, and more.
Take the class and you get 10% off the tasty treats offered in the store. If you don't have the desire to take the class, at least make a stop at the store to try some unique chocolate products, such as aji (spicy pepper) chocolate, mocha pisco, and chocolate tea.
6. Walk Through the Cathedral
The Cusco Cathedral is one stunning example of colonial architecture in the city. This impressive structure stands on the Plaza De Armas, and it is as beautiful inside as it is on the outside. For S/.25 per person, you can walk around the inside of the Cathedral and admire the work that went into each detail. There is also a quite unique take on the Last Supper with a large cuy sitting at the center of the table. If desired, you can also attend Mass on Sunday.
7. Hike to Rainbow Mountain
Over recent years, Rainbow Mountain has become an incredibly popular destination for those visiting Cusco. There are a series of single-day to multi-day tours that explore the colorful landscape in this part of the Andes. Many tours are available to take you here, often providing meals, transport, and a guide. The altitude is no joke, but the challenge is incredibly worth the view of this vibrant mountain. Just in case, there are many horses ready for hire to help you make it to the top.
8. See the Beautiful Andes Scenery at Humantay Lake
Humantay Lake is another popular hike in the area that showcases the sheer beauty of the Andes Mountains. The glacial lake sits at the start of the Salkantay Trek to Machu Picchu. It is at high altitude, but the hike is only about three and a half kilometers (2.25 miles) each way. Again, there are horses available for hire to help you to the top if needed.
The trailhead is a few hours outside of Cusco on a rocky road. There are many tours that can take you there. The views along the whole hike are stunning.
9. Shop the Markets
Cozy up in some of the softest sweaters, scarves, shawls, hats, and other goods to ever touch your skin. Alpaca apparel of any color and pattern can be found on every corner, down every alley, and lining every street. It's hard to resist. For great deals on these items and many other souvenirs, head to San Pedro Market near the main plaza. You'll also see many other items, including cuy for sale, dried herbs, and a plethora of unique fruits.
10. Take the Best Selfie with a Llama or Alpaca
Did you really go to Cusco if you didn't take a photo with a cute baby llama or alpaca? Just walking around the city, women or children in traditional dress will summon you to take a photo with the irresistibly cute animal they have with them. For S/.1 you can take that incredibly touristy, yet potentially frame-worthy photo.
11. Stop by the 12-Angled Stone
Incan architecture is a seemingly inhuman creation featuring flawless stonework that has withstood the test of time. Though there are many more impressive ruins that can be seen, but the 12-angled stone is worth a quick stop. The stone is a part of an old wall that runs along Hatunrumiyoc street in Cusco. Various other stones surround the large piece that serves as a powerful interlocking system to provide stability to the wall.
12. Sip on Peru's Famous Drink: The Pisco Sour
Pisco is one of the great things Peru is known for, and there seems to be an abundance of it anywhere you go. Many restaurants in Cusco will serve refreshing pisco sours, but for some unique twists on this drink, head to a specialized pisco bar in the city. Museo del Pisco and Huaringas Bar are great spots to kick back and enjoy various piscos, including passion fruit and spicy aji drinks.
13. Immerse Yourself in the Cusco Ruins
You don't have to venture far from the city to see some of the beautiful ruins once occupied by the Incans. The Cusco ruins of Tambomachay, Puca Pucara, Q'enqo, and Sacsayhuaman can be reached easily and can all be visited in a day. You can make the trip by bus or take a tour to dive a bit deeper into the history of the sites. Each ruin is unique and well worth the time to visit.
…
Like this Post? Pin it!