We spent a lot of time in Bolivia and were undoubtedly glad that we made the stop to peaceful Samaipata. Amidst many adventures in the country's higher and colder altiplano, we welcomed the mildly warm climate of this small jungle town. Despite its size, Samaipata offers good food, endless adventures for those seeking to experience some of Bolivia's national parks and the Amazon Basin, and a great place to kick back and take it easy. If you have a few days here, don't miss out on these five things to do in Samaipata.
1. Hike in Amboró National Park
Though this area of Bolivia is far less popular than Salar de Uyuni or the La Paz region, the incredible National Parks here provide plenty of reason to make it out this way. Amboró National Park borders Samaipata, and the unique scenery and abundant wildlife make it a great place to enjoy nature. There are many tours available in Samaipata, such as the giant fern excursion.
It is easiest to access the park with the help of a guide. There are both private and group tours available for a reasonable price. We had a blast with our group while hiking through Amboró . If you want to stay in the park, check out Refugio Los Volcanes.
2. Relax at Las Cuevas Waterfalls
A short drive from Samaipata will get you to paradise in Bolivia's jungles. Las Cuevas waterfalls sit tucked away just off the road that connects Samaipata and Santa Cruz De La Sierra. The hike to all three waterfalls is not long or strenuous, making for a relaxing day hanging out in the jungle and swimming in the pools below the waterfalls.
Though this gem lies outside of town, it is quite the popular spot for locals on the weekends, so we recommend visiting during the week. It costs only 15 Bolivanos per person to get in the park, and there are even camp spots if you want to spend the night in the jungle. This was one of our favorite things to do in Samaipata and is worth the stop even for just a couple hours.
3. Wander the Town: Shop, Eat, Drink
Samaipata is small, but the locals along with European immigrants that have settled here have created a somewhat diverse town. Here, you'll find restaurants that offer not only typical Bolivian cuisine, but also gyros, pizza, burgers, western vegan dishes, and other international foods. The town doesn't have a wild night scene like La Paz or Santa Cruz, but tourists and locals gather at some of the few bars and cafes, making going out a fun way to meet people from around the world.
There are not many shops and markets in Samaipata due to the fact that the town is quite small and still off the typical tourist path. However, the local market is a great spot to pick up cheap veggies, breads, and tasty goods from the food carts that line the streets. There are also a few shops for souvenir shopping, many of which are part of tour operator offices.
For more on Samaipata, check out our city guide.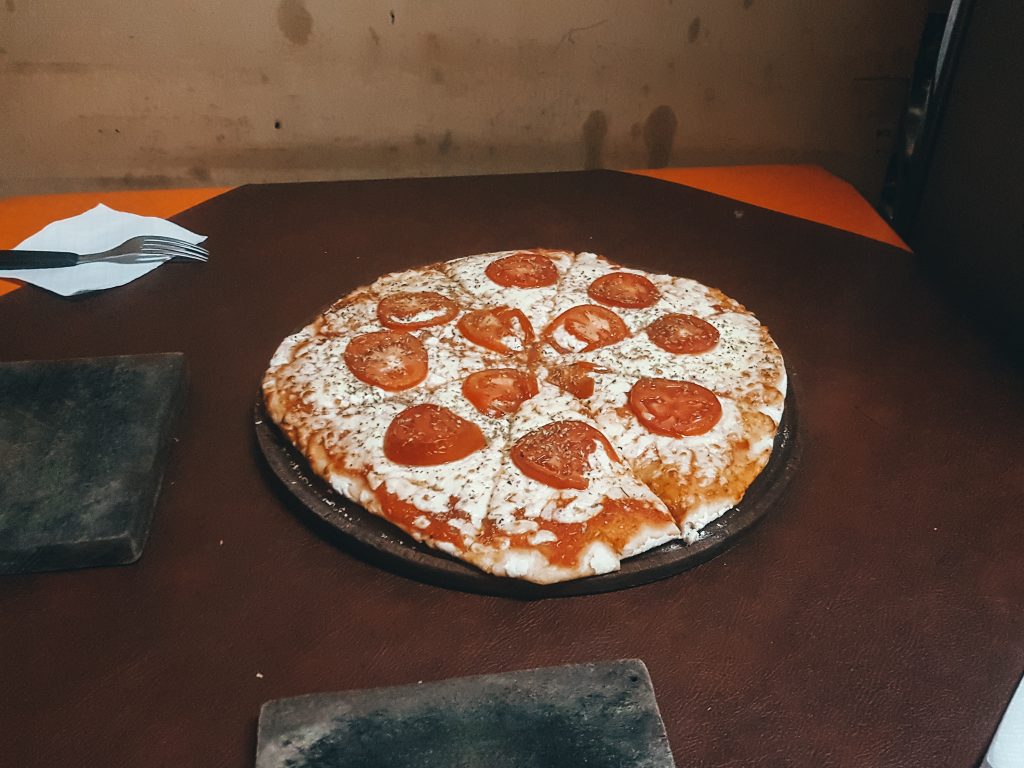 4. Explore the Countryside
Lush jungle and green fields surround Samaipata. Our hostel owner recommended a couple hikes that can be done from town that would allow us to see more of the surrounding area. We tried to follow the directions given to us for one of the hikes, but weren't sure we were on the right trail. Nonetheless, our stroll was lovely, and we enjoyed passing the large houses, cows and horses, and colorful flowers that dot the countryside.
If you have some time, feel free to ask your hostel/hotel staff or the various tour operators in town for options. You can also take a taxi or hike just outside of town to explore El Fuerte de Samaipata. While exploring, be sure to respect the private property of others.
5. Get Up Close to Bolivia's Wildlife at the Animal Refuge
The Amazonas region of Bolivia is thriving with a variety of plants and wildlife. Many species are popular in the illegal trade for medicinal purposes, for skins or decoration, or to be kept as pets. The Samaipata Animal Refuge has managed to rescue a few of the many animals that have been captured for this trade or have been found injured or orphaned in the wild. We really enjoyed visiting the refuge to learn more about these animals and how the refuge managers and volunteers dedicate their time to help.
The refuge lies just outside of town and costs 20 Bolivianos per person to get in. You can easily take a taxi from the main plaza or walk the 2.4 kilometers (1.5 miles) through the outskirts of town to reach the refuge.
Like this Post? Pin it!