Samaipata was a much needed breath of fresh air after time in the bustling city of Santa Cruz de la Sierra. As a gateway to many jungle adventures in Amboro and Kaa-Iya National Parks, a quaint destination with a variety of restaurants and bars, and a town with a relaxed vibe, Samaipata has a lot to offer.  This is not a well-known Bolivian hotspot, but it has attracted quite a few backpackers and European settlers who have built quiet lives here. Some of our favorite memories from Bolivia came from our adventures in and around Samaipata.
Getting There and Away
Though Samaipata is quite close to Santa Cruz de la Sierra, it is not a common stop for buses that run routes in the area. Most people reach Samaipata via Santa Cruz, and this is the option we opted for. We took an Expreso Samaipata combi from the city. It cost 30 Bolivianos per person and took two and a half hours. These combis do not have a set schedule and only leave when they are full. It costs extra to take a private taxi or leave when the combi isn't full.
Coming from Cochabamba, most people reach Santa Cruz, then go to Samaipata from there. You can also take a bus from Cochabamba directly to Samaipata, but this takes more time because the bus drives an older, more dangerous road.
Leaving Samaipata, most people head back to Santa Cruz by catching a combi in the main plaza, then go on their way from there. Buses also occasionally pass on Ruta 7, so you can walk down the hill from town and wave down a passing bus going back to Santa Cruz. On an incredibly rainy day, we hitchhiked from Ruta 7 to Mairana, which lies farther west of town. From Mairana, we took a bus down the long and less-frequented road back to Cochabamba.
Getting Around Samaipata
Samaipata is fairly small, and most of the hostels, restaurants, and tour companies are concentrated around the city center. This makes it very easy to walk everywhere here. You can even walk to some attractions on the outskirts of town, like the Samaipata animal refuge.
However, if you aren't in the mood for walking or are trying to reach a farther destination, such as Las Cuevas, there are a few taxis in town that can give you a ride. You'll find most of the taxis around the central plaza.
When to Visit Samaipata
From October through March, Samaipata sees more rain and the temperatures are higher with more humidity. We would say that it is ideal to visit during the months of April through September when the weather is a bit more pleasant. Tourism is higher during these months and the town is small, so make sure to book accommodation and tours beforehand or go in with some flexibility.
We visited Samaipata in February. There were nights of heavy rain, which caused some trouble when we were trying to leave. Luckily the days were sunny and it didn't affect our activities. Be aware that tours sometimes get cancelled due to weather during the rainier times of year.
Where to Stay
Samaipata is primarily a backpacker destination, so there are plenty of hostels around town. But, there are also some Airbnbs and higher-end accommodation available. We found Samaipata to be a bit more expensive than some other places we visited in Bolivia, but it was still reasonable.
Budget Option:
Hostel Serena – Dorm, family, or double rooms with private bathroom and included breakfast
Posada Guasu – Twin or double rooms with shared or private bathrooms and included breakfast
Mid-Range Option:
High-End Option:
Where to Eat
Samaipata offers a variety of food due to the mix of Bolivians and European settlers that live there. As a budget traveler, the local joints that serve the menu del día are a great option. At lunch, these places will serve a set menu with an appetizer, choice of main dish, and drink or dessert for very cheap. Many of these places are not labeled with a name but can be identified with a menu sign just outside the restaurant.
The local market just a couple blocks from the center of town also has food stalls that serve chicharrón and other simple dishes at dinner time. If your hostel doesn't serve breakfast, the local market can also be a great place to find bread and fruit.
Within the blocks around the main plaza, there are a handful of good lunch and dinner spots that include La Cocina for burgers, shawarma, and fresh-squeezed lemonade; La Pizzeria; Latina Café for South American cuisine; La Luna Verde Resto Bar for various international and vegetarian options; and more.
For a night out, we recommend hitting La Boheme. This bar has a wide variety of drinks, including many we missed from home. The atmosphere is great, and the staff can bring food over from La Cocina if you're feeling hungry. La Chakana and other restaurants around the central plaza also offer refreshing cocktails.
In this quiet town, note that restaurants don't stay open late. On Mondays, many places are closed all day, so it may be more difficult to find places to sit down and have a meal.
Grocery
There are multiple tiendas in Samaipata that sell bottled water, toilet paper, and other basic necessities. There are no large grocery stores, but we visited La Estrellita, which had some snacks and basic things we needed. The local market can also be an option to look for food and household items.
Tours
There are many tour operators in Samaipata that offer excursions to the Samaipata Fort, Amboró National Park, and more. There are various hikes and adventures that don't require a tour, but a tour is a great option to reach the farther destinations and to get some extra information on the place you want to visit.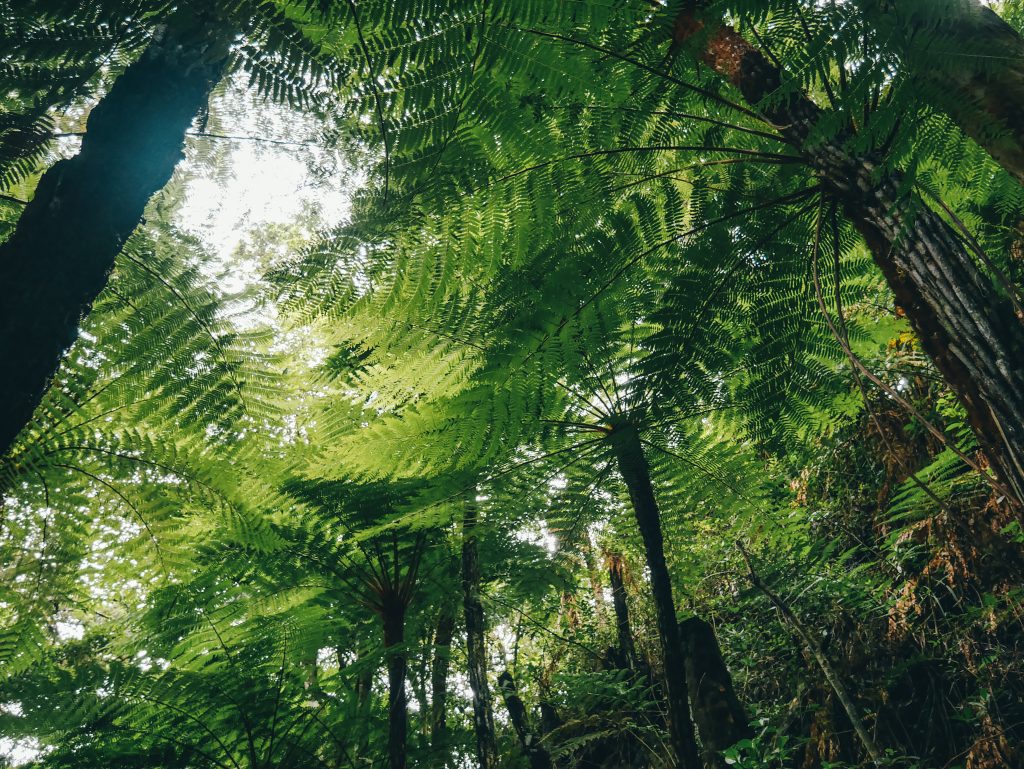 When searching for a tour, be sure to do your research. Look online before booking a tour and ask your accommodation staff to point you in the right direction in regards to which tour destinations they recommend and which operators to go with. This will help ensure that you go with a reputable company that will offer a great experience.
Some tour operators require that you pay in cash, so be sure to clarify this before the day of your tour.
Money
There is an ATM at the bank in the center of town. You can withdraw money here, but the fee can be high and the maximum withdrawal is low. Like many smaller towns in Bolivia, it is not uncommon for the ATMs to run out of cash. Because of this, we brought cash with us from Santa Cruz instead of taking out cash there.
Some restaurants, hotels/hostels, tour companies, and tiendas do not have an option to pay with credit card, so it is good to carry cash when out in town. A few places allow you to pay with credit card, but some of them will tack on a high card fee.
Like this Post? Pin it!