There are so many museums in Cuenca, Ecuador, and we think the Museo del Banco Central, or Museo Pumapungo, is one definitely worth visiting. This large museum can be found in the historic center and makes for a great free half-day activity. The museum can be easily reached on your own, but there are also numerous city tours offered by various operators that will have the museum as a stop in the itinerary.
Visiting Pumapungo
Museo Pumapungo is open Tuesday through Friday from 9 a.m. until 5 p.m. and Saturdays and Sundays from 10 a.m. until 4 p.m. It is closed on Mondays. Entrance to the museum is free. For more information on exhibits and operating hours, check the website.
Pumapungo Exhibits
Museo Pumapungo combines both indoor and outdoor exhibits. Inside, you'll find a range of artifacts, ranging from Ecuador's currency over time to indigenous ceremonial masks and everyday tools. They even have some shrunken heads!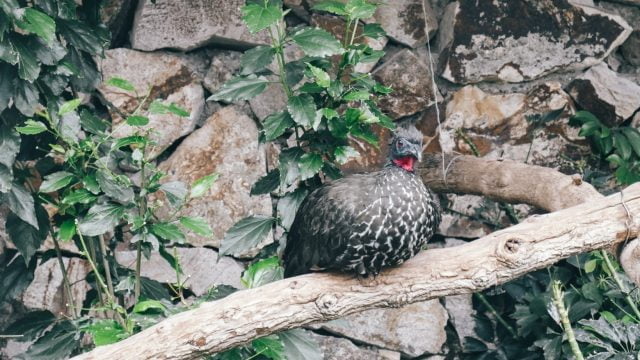 Outside the museum lies old Incan ruins that once stood as the city of Tomebamba. While much of the ruins have been destroyed by Spanish conquistadors, many of the terraces are still intact. There are also some beautiful gardens to walk around and a small bird exhibit that hosts a variety of Ecuadorian species.
Note: The majority plaques describing the exhibits were in Spanish, but if you don't speak the language, the displays themselves are still very interesting. You can also hire an English guide beforehand or visit by tour if desired.
Pumapungo Photo Gallery
Even if you aren't a museum person, we think that a visit to Pumapungo is worth it because of the variety of topics and displays it contains. Following are some photos of our visit to the Pumapungo museum and ruins. But, you should go see this place for yourself if you are in Cuenca!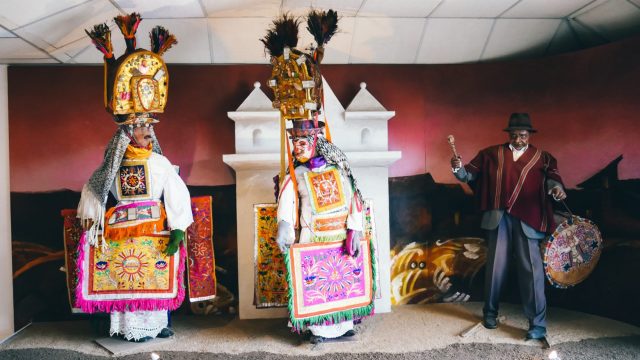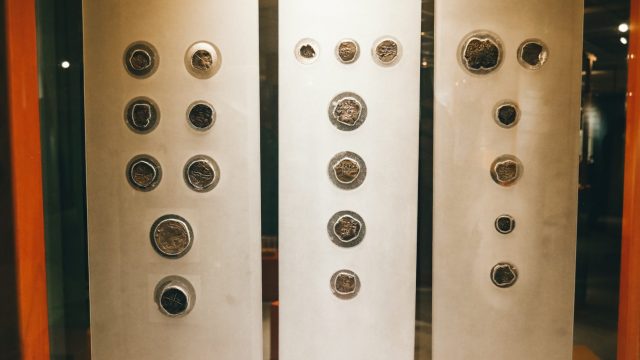 Like this Post? Pin it!