Olympic National Park is an adventurer's paradise, with a variety of landscapes, abundant wildlife, stunning viewpoints, and a range of activities to do there. We put together a basic packing list to help you prepare for your time in the park.
Between surfing, backpacking, kayaking, camping, fishing, and more, the list could be incredibly long, so please keep in mind that we focused more on the essentials for a day's adventure in this post.
1. Water
We'll start with the most obvious: water. Whether you are driving through the park or going for a longer hike, it's always important to stay hydrated.
There are quite a few fresh-water sources in the inland parts of Olympic National Park, so if you are backpacking or going on a long hike, you can always bring a filtration system, such as a LifeStraw. On the coast, fresh water sources are less common, so we recommend carrying water with you.
2. Olympic National Park Pass
A pass is required to explore many of the areas on the Olympic Peninsula. Olympic National Forest is free to access, but other areas may require an Olympic National Park Pass or a Discovery Pass. Buy a parks pass online before your trip, print it, and display it in your vehicle. You will be required to present it at entry stations.
The Discovery Pass gives you access to some of the state recreation lands in Washington. You may want to look into the Discovery Pass if you plan to camp at certain campgrounds on the peninsula. However, an Olympic National Park Pass should suffice for most of the activities here.
What We Use:
Each year we buy an America the Beautiful Annual Pass. This gives us access to many national parks, recreation areas, museums, monuments, etc. for $80. This is incredibly worth it if you visit several parks per year.
3. Waterproof Boots
Olympic National Park gets a fair amount of rain year round. This can make trails wet, muddy, icy, and slick. Depending on the hikes you choose to do in the park, you may encounter stream crossings, waterfalls that leave surrounding rocks wet, snow, or the ocean tides. A sturdy pair of waterproof boots with solid tread should prepare you for the many terrains of the park.
What We Like To Wear:
For years, we wore basic boots and used waterproofing spray. It did the trick for all of our excursions through South America. Now, Lia wears boots from Forsake and Matt wears Danners. Both brands have a nice variety of boots that should last a long, long time!
4. Socks & Extras
Comfortable socks to go with your hiking boots can help keep your feet dry and free of blisters. We recommend also bringing extras in case your feet get wet on a hike.
5. Water Shoes
If you are exploring a bit on the coast, you may want to pack some water shoes. We saw many people wearing boots on the beaches, but with the sand, ocean waves, and warm weather, we were happy we packed some more water-friendly shoes to hike Rialto Beach.
If you're just relaxing on the beach, simple sandals will do, but if you are planning to hike down the beaches or explore the surrounding rocks and tide pools, we recommend something a little sturdier, such as Chacos, Tevas, or a similar sandal.
What We Like to Wear:
Both of us invested in some Chacos since we spend a lot of time at lakes, summer hiking, exploring jungles, etc. There are plenty of other cheaper options if you feel like you won't get as much use out of them. Amazon has a variety of water shoes and sandals available.
6. Rain Jacket
As mentioned above, it can be pretty rainy in Olympic National Park. A rain jacket is a good thing to bring, even if the day seems to start off sunny. We were lucky to have sunny days in the early spring for our visit, but the rain jacket still came in handy as a wind breaker in the chilly mornings and evenings.
A simple rain poncho will work for shorter hikes too.
What We Like to Wear:
It honestly doesn't really matter what rain jacket you wear, as long as it's fully waterproof! Lia wears a North Face rain jacket, and Matt wears one that we picked up in Peru.
7. Backpack
Bring a backpack that has enough space to hold all the items you want to bring along. Following are a couple things you should keep in mind when considering a backpack to bring.
Space: Choose a pack that can hold all of your essentials plus any layers.
Water Resistance: Choosing a waterproof pack or a pack with a rainfly can be helpful in Washington on those rainy days.
Comfort: For longer hikes, we recommend a bag with thicker straps and some back support. If you are just walking down to the beach with a few belongings, something as simple as a drawstring bag might do.
What We Like to Use:
We usually carry a 40-liter pack for day hikes, but sometimes bring a smaller CamelBak for short excursions.
8. Layers
Even in the summer, mornings and evenings can be a little chilly. Plus, between the mild coastal weather and the frequently snowy alpine, you'll definitely want some layers! Hoodies, fleece jackets, a puffer, and other layers that you can easily put on or take off as the day's weather fluctuates or as you get hiking are a good idea to consider. We like to layer those under our rain jacket if it's windy and cold.
9. Snacks/Food
There are places to buy snacks and food on the Olympic Peninsula. There are so many beautiful spots here, and we really enjoyed packing food to enjoy in nature. Don't feed the wildlife! Whether you plan to picnic or not, a snack is never a bad thing to have in your backpack in case of emergency or you just get hungry.
10. Sun Protection
Hats, sunglasses, and sunscreen are all essentials to protect your skin and eyes. We didn't need these as much while we explored deep in the forests where the sun barely pierces through the dense trees, but we were definitely glad we had them while walking the beaches and the alpine areas where shade is harder to come by.
11. Swimsuit
There are quite a few awesome places to swim in Olympic National Park, such as the Duckabush River or along Crescent Lake. Taking a dip is a great way to cool down after a hike, so pack your swimsuit just in case! You can also visit the Sol Duc Hot Springs if you're looking for something a little more relaxing than jumping in the chilly river, ocean, or lake water.
12. Camera
Olympic National Park is one of the most unique places we've visited in the United States. There are so many beautiful vistas and a ton of wildlife, so bring your camera to capture it!
13. Hiking Poles
If you enjoy hiking with hiking poles, bring them along to help out on some of the steep, rocky, or slick terrain. A pair that collapses is great if you want to put them away at any point during your hike.
14. Bug Spray
The damp and mossy forest is a great place for bugs to thrive. Bring some bug spray to keep away the mosquitoes, flies, etc.
What We Like to Use:
We use Cedarcide for all of our adventures. It is a great eco-friendly option that is also free of harsh chemicals.
14. First-Aid Kit
This is something you hope you don't need, but is always good to have just in case. A basic little kit that has bandages, gauze, ibuprofen, an antihistamine, disinfecting wipes, blister covers, tweezers, tape, and other basic items you may need is good to bring on hikes.
What We Use:
I cannot find the exact kit we have, but it was from REI and is pretty much identical to this linked option. We refill it as needed with our own supplies.
15. Bear Canister
We left most of the camping gear off this list to avoid making it super long, but an extra camping item that you may not think to bring if camping in Olympic National Park is a bear-proof container. They are required if camping in the area to deter bears from getting into your food and other fragrant items. Some developed campgrounds may provide food lockers, so check beforehand.
What We Use:
We have a Bear Vault container. You can find them on Amazon, at REI, or at many other sporting goods stores. They come in a variety of sizes to suit your needs.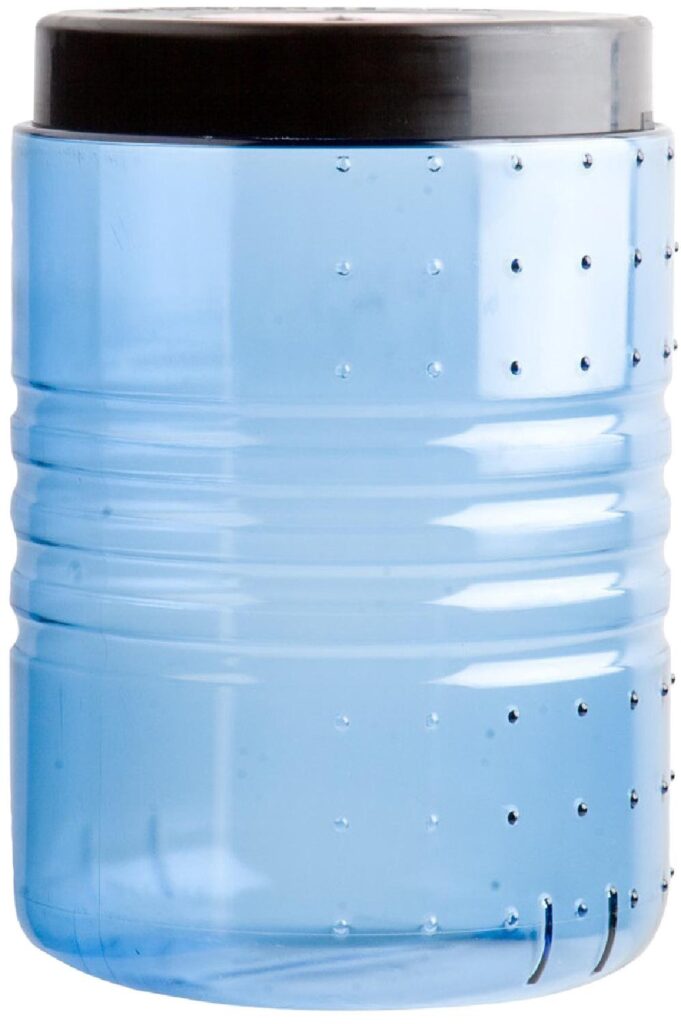 If visiting in the winter, it will be quite a bit colder and snow is common. Check out our winter day hike packing list for some extra items to consider bringing!
Like this Post? Pin it!