As the sun drops lower in the sky, families gather at Parque de la Familia in Cochabamba to spend an evening together. We really admire the strong family values we saw in Bolivian culture. We were staying at an Airbnb nearby, and the young boy that lived there showed us and another couple this popular local hangout spot. He comes here often to get ice cream with friends or spend time with his mom.
Parque de la Familia in Cochabamba Overview
Cost: 8 Bolivianos plus more if you want cotton candy, ice cream, popcorn, or other snacks. It also costs 1 Boliviano to use the restrooms.
Tour Needed: No
Park Hours: Tuesday through Sunday 3 p.m. – 10 p.m. The Aguas Danzantes show starts at 8 p.m.
What to Bring: Camera, cash, water-friendly shoes, towel and swimsuit if you're planning on going through the fountains.
Our Visit to Parque de la Familia
We paid the eight Bolivianos per person to get into the park and walked around the grounds as we waited for the water show to begin. It became completely dark out, and the colorful water features lit up the park. Each fountain has a different feature/shape, and the colors continuously change.
The Aguas Danzantes water show starts each night at 8 p.m. inside Parque de la Familia in Cochabamba. For around 20 minutes, we watched the colorful display of shooting water and videos projected onto the fountain. After the show, couples and families will sometimes hang out in the park until 10 p.m. when it closes. The water show was nothing incredibly mind-blowing, but it was cool to see and provided a nice way to spend an evening in Cochabamba.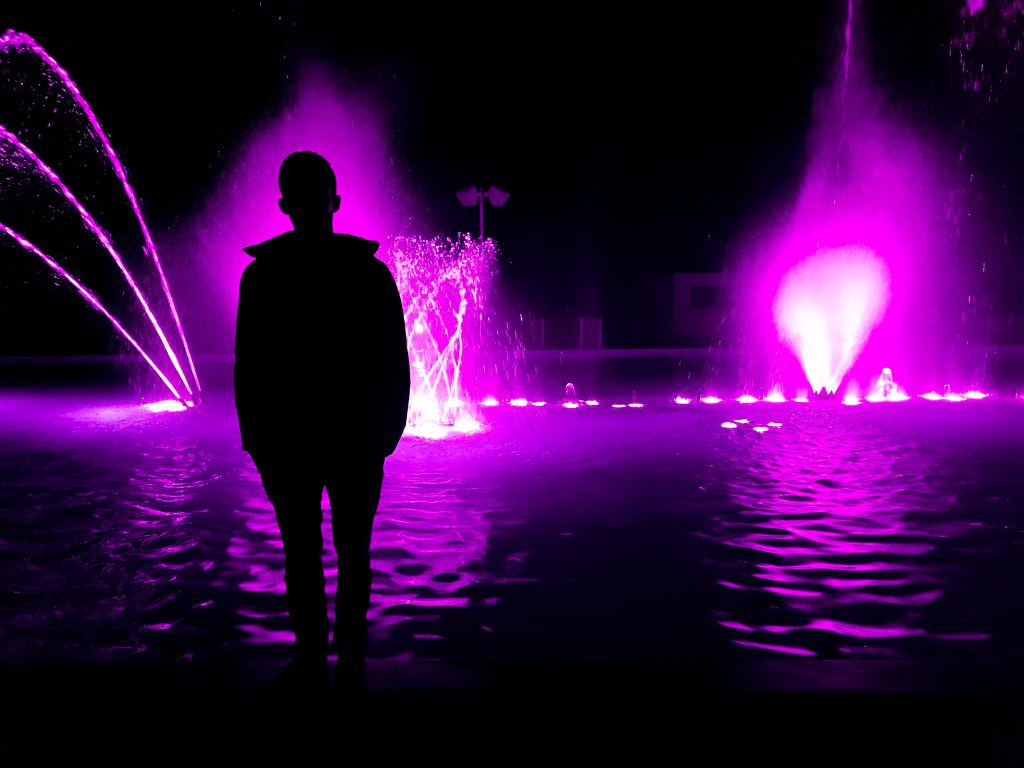 Check out our post on more things to do in Cochabamba!
Like this Post? Pin it!